How To Implement An LMS In 11 Steps
Many organizations know about the benefits that Learning Management Systems can bring to their business, but finding and deploying the right tool is often easier said than done. That's where this guide by 360Learning comes into play. From defining your project to launching your new platform, their cheat sheet walks you through how to implement an LMS and achieve your objectives.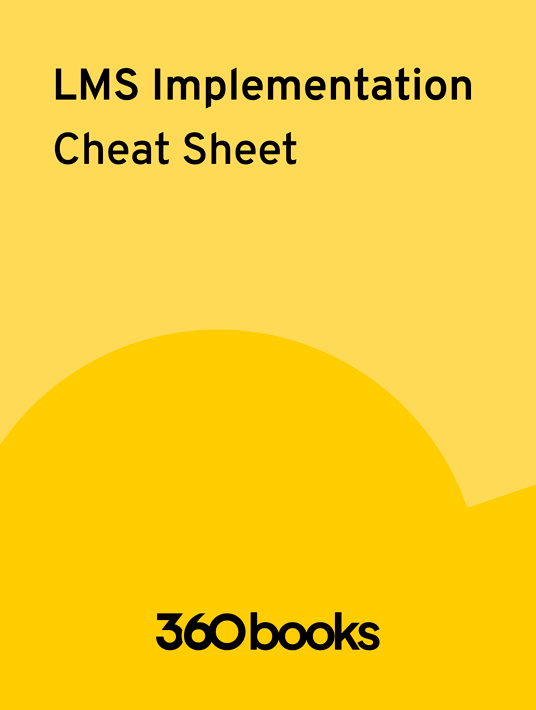 eBook Release
LMS Implementation Cheat Sheet
The key to a smooth LMS implementation lies in how well you can prepare, plan, and execute the process.
How To Plan For Your LMS Implementation
One of the most significant mistakes that organizations make when they implement an LMS is skipping steps. They might start by looking for the best platform before conducting a needs analysis or collecting quotes from vendors without identifying their must-have features. However, the key is to plan ahead and get a complete picture of what you're looking for, which gaps the new tech needs to bridge, and who is going to be involved in the implementation process. You also need to think about LMS adoption from day one to ensure that your new system supports your learners' needs and preferences. For example, does it allow for easy access to collaboration tools? Does it involve a steep learning curve, or can users start reaping the L&D rewards from day one? Will the system provide ample opportunities to apply what they learned in a real-world context?
About This eBook
How do you get internal buy-in? Who should be on your LMS implementation team? Here's a sneak preview of what's inside this guide by 360Learning:
The 3 Phases Of LMS Implementation
What To Consider And Execute At Each Stage Of The Process
How To Encourage Employees And Stakeholders To Proactively Adopt Your New LMS In Their Workflow
Get Your Copy
Download the LMS Implementation Cheat Sheet today to avoid the most common pitfalls and roll out your new Learning Management System minus the stress.