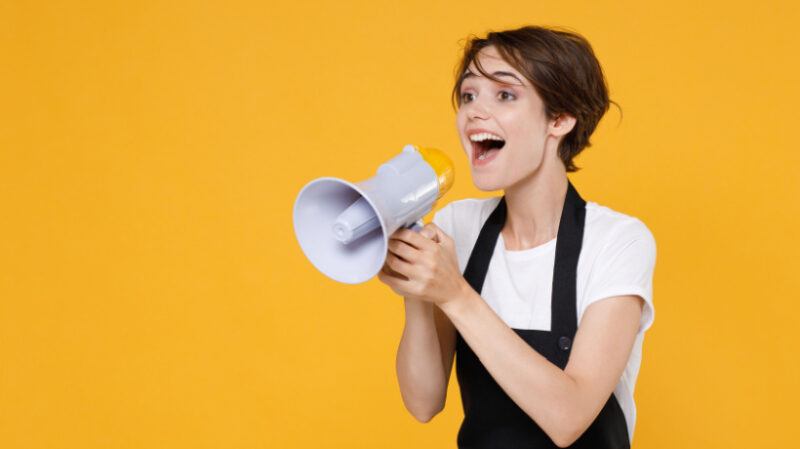 The Importance Of Employee Referrals In Hiring
Recruiters have a demanding job to do. HR professionals spend a lot of time finding the perfect candidate while advertising open positions, sorting through applications, and interviewing people. They're also responsible for developing a welcoming environment and culture that attract potential hires. However, there's a way for your staffers to help recruiters with some of their workload. Employee referrals can help recruitment efforts since they enable current employees to recommend friends, family, and former colleagues for open positions within the company. This way, your employees help HR recruit and design a more successful hiring process. Let's delve into the benefits of such programs and how you can effectively implement them in your hiring strategy.
Benefits Of Employee Referrals For Employers And Candidates
Increased Candidate Quality
When employees refer someone, they do it because they think that the person already has every qualification and trait needed to perform well in the company. Think about it this way: Who knows the company culture, values, and job requirements better than the employees themselves? By leveraging your people's networks, you can access a pool of candidates who are more likely to be a good fit for the company. After all, referrals tend to perform better during interviews, and they're expected to stay longer with the company, contributing to its long-term success.
Cultural Fit
Hiring people who possess the necessary skills for the job isn't enough; they also need to share the same values as the company. Employees who believe in the company culture are more satisfied, which improves the overall team's performance. When an employee refers a friend or family member, it usually means they already have some kind of rapport or share things in common. Consequently, referrals are more likely to mesh well with the existing team, which fosters a positive work environment. Tight-knit teams help the organization increase engagement, motivation, and productivity rates.
Reduced Recruitment Costs
As far as the financial aspect is concerned, referral programs reduce recruitment costs as well as time-to-hire. Traditional methods of recruitment, like advertising job openings and outsourcing partners, can be expensive and time-consuming. Alternately, when employees refer someone, they're practically doing some of the recruiting work for the company. This saves time and resources and simultaneously speeds up the process of finding the right candidate. In fact, studies have shown that employee referrals can significantly reduce the time-to-hire, which is crucial in today's competitive job market, where top talent gets picked up quickly.
How To Build An Effective Employee Referral Program
Set Goals
First and foremost, your goals and objectives must be clear to build a successful referral program. What are you trying to achieve through the program? Do you want to enhance the quality of candidates, increase employee engagement, or reduce recruitment costs? The program's design will heavily rely on those objectives, so consider them carefully. For example, if you're looking for better candidate profiles, begin by stating the ideal candidate's characteristics to your employees. You can also aim for recommendations from specific employees who are experts in their fields if you're looking for high-quality applicants for specific job positions.
Create An Employee Value Proposition
Your Employee Value Proposition (EVP) is what differentiates your company from competitors and attracts more applicants. An EVP can go a long way in motivating your staffers to refer their contacts. To create a proposition, highlight the benefits of working for the organization. These include compensation packages, development opportunities, flexible work arrangements, and a positive culture. An engaging company culture values and appreciates its employees, fosters collaboration among team members, and provides plenty of open communication opportunities. So, you need to keep your people happy, and they'll become advocates for your organization.
Communicate The Program
If your employees don't know about the program or understand how it works, they won't be able to participate and refer potential candidates. So, you need to communicate your referral program in a way that grabs their attention. People prefer different communication channels, so using various methods to reach everyone is essential. For example, you can inform them via internal newsletters, company-wide meetings, or your everyday chatting app. You also need to provide clear guidelines on how the program works. For instance, when announcing the program, follow up with step-by-step instructions on referring a contact and the necessary information and documents.
Encourage Participation
While some employees may be motivated by the satisfaction of helping their colleagues and contributing to the organization's success, others may need an extra push. To encourage your staffers to participate, you can offer them referral bonuses if it leads to a hire. Additionally, you can implement a recognition program where employees who make successful referrals are recognized through company-wide announcements or social media posts. Other benefits can include gift cards, extra time off, or other incentives to show your appreciation. However, keep in mind that it's crucial to align the choice of benefits with your company culture and the preferences of your employees.
Leverage Technology
With so much software out there, there are several ways to automate some procedures in an employee referral program. First, there are Applicant Tracking Systems (ATS), which help you track and manage your employee referrals. Specifically, when an employee submits a referral, the ATS can automatically record the details, like contact details, a CV, and other helpful information. Social media platforms can also be useful when it comes to employee referrals. You can encourage your workers to share job openings on their social media profiles, increasing your chances of attracting top talent.
Challenges When Implementing An Employee Referrals Program
Biases Or Discrimination
You don't want to create a closed network of candidates or appear biased. To address this, you should highlight that all candidates will be treated equally and evaluated solely on their skills, regardless of who referred them. In addition, employee referrals can be an effective channel for increasing diversity. So, you should encourage your employees to refer candidates with different backgrounds and provide resources and training on unconscious bias and inclusive hiring practices. This will ensure that your referral program aligns with your diversity goals and promotes equal opportunities for all candidates.
Conflict Of Interest
Referrals of relatives or close friends can present challenges, as conflicts of interest and bias may come into play. You can establish clear guidelines for employees regarding referring individuals with whom they have personal relationships. Consider setting limits on the number of referrals from a single employee for people they're close with. To overcome concerns about favoritism in the selection process, it's important to establish a fair and objective evaluation strategy. Develop clear evaluation criteria for assessing referrals and ensure that all candidates, even those who applied outside of the program, go through the same process.
Conclusion
If you're looking for a powerful and effective way to attract top talent and increase the quality of your candidates, implementing an employee referrals program is the way to go. By tapping into the networks and insights of your own employees, you unlock a rich tool talent pool of potential candidates who are already connected to your business through trusted relationships. Remember, your employees are your greatest asset, and by engaging them in the program, you also boost their morale and loyalty.
Looking for the right recruitment platform for your next round of hiring? Check out our exclusive directory to find the perfect software match.