It was the Riverwalk in San Antonio I was most looking forward to seeing, strolling along, eating at one of the restaurants and taking photos of the cute bridges crossing over it and the tourist boats whizzing down it.
And it didn't disappoint. Especially as I was in town for a huge travel convention and one night there was a boat parade along the San Antonio River as it weaved past said restaurants.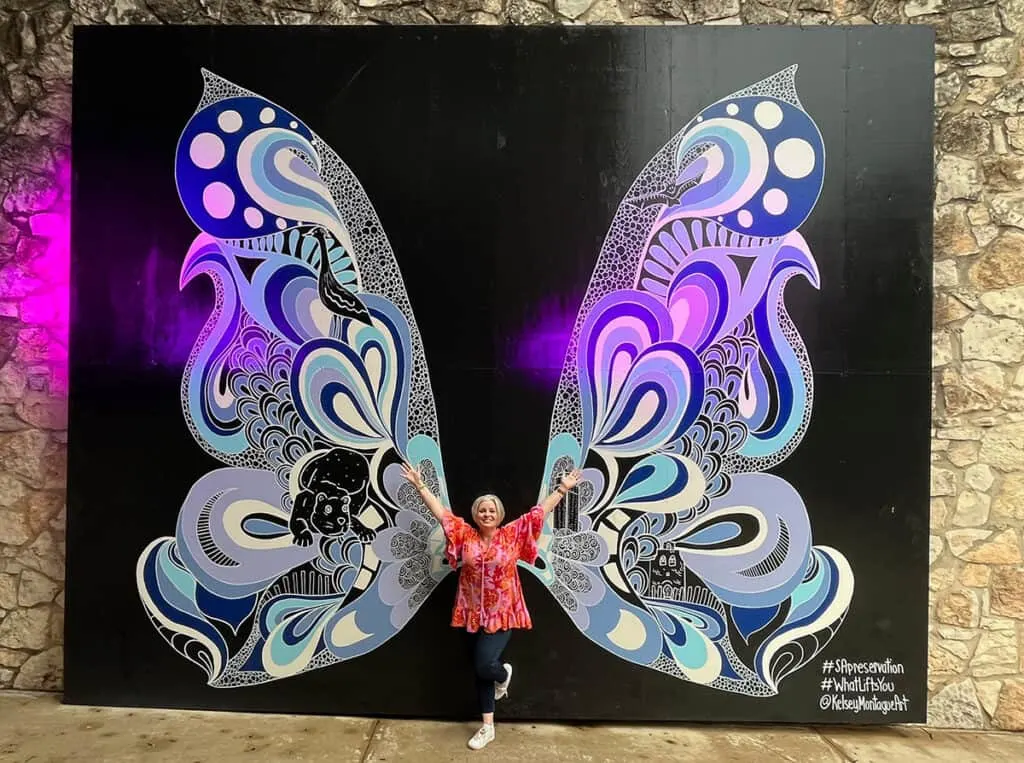 But what did disappoint were the food options. If you're not a huge fan of Tex Mex, or even if you are, but you don't want it every night, you'll be disappointed. Every second restaurant seemed to be Mexican, dotted between by a couple of Irish bars and steak houses.
Definitely eat along here one night, but to dive into San Antonio's surprisingly creative food scene, read about three great restaurants in this list. Oh, and I did find a yummy Mexican restaurant, just a quick Uber drive away. Keep reading for some inside gems on San Antonio!
Visit the Alamo
From Cat of Nomidicated
A visit to San Antonio is not complete without a walk through the Alamo, on the banks of the Riverwalk. This UNESCO World Heritage site, and well-documented in high school textbooks, is a San Antonio landmark steeped, in history as it was a pivotal battle site in the Texas Revolution. Fighting valiantly against the Mexican army in 1836, the Battle of the Alamo ultimately led to Texas' independence.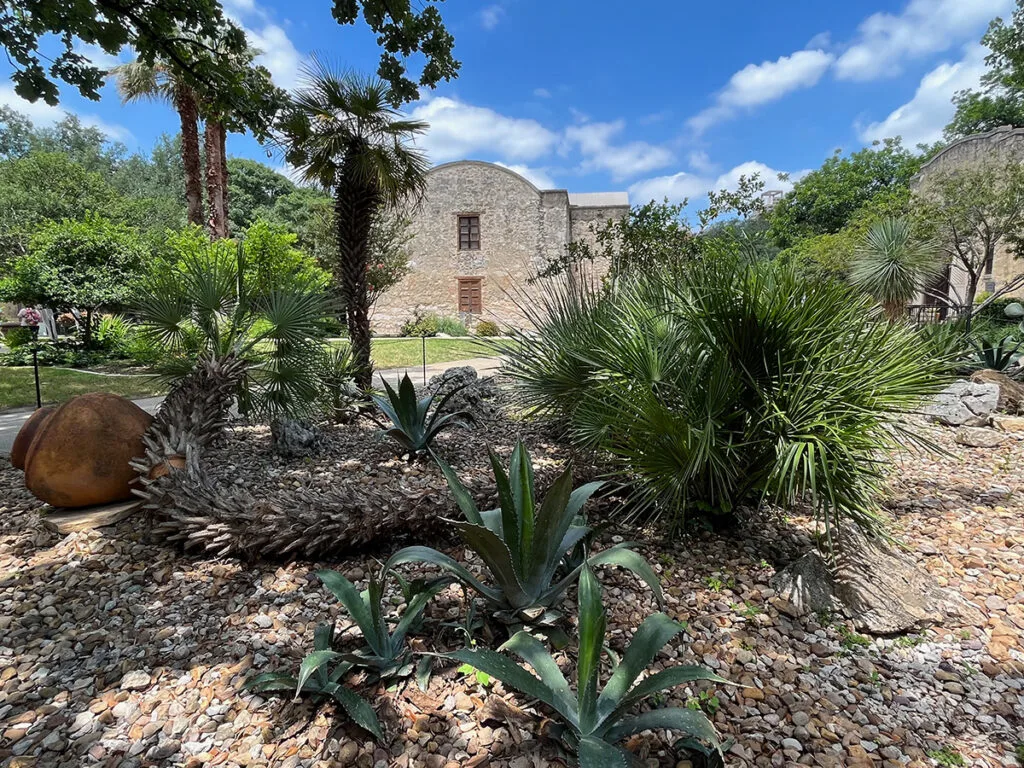 Today visitors to the Alamo can walk through the original buildings and rooms within the walls, and see educational exhibits that provide a deeper understanding of the events that took place. Admission is free, but donations are accepted and appreciated. While you can take self-guided tours, audio and guided tour programs are available at the ticket counter as well.
The newest exhibit is the Phil Collins Collection. Yes, the British rock star. An avid fan of the Alamo history since seeing Disney's Davy Crockett, he donated his vast collection to the museum in 2014. It is decades worth of priceless memorabilia and in 2023 a designated gallery was opened to hold it.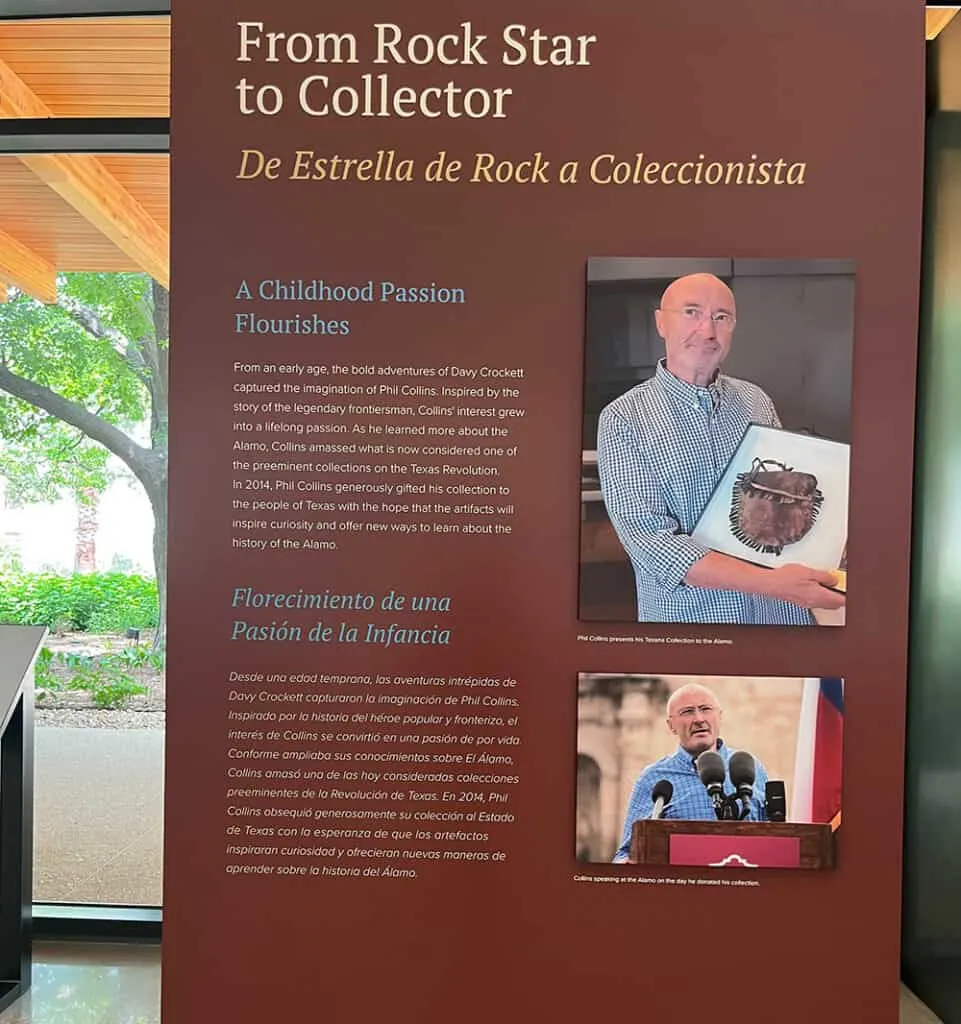 The Alamo hosts events throughout the year, from parades and reenactments to workshops and memorial services. The surrounding area is also bustling with activity, filled with cafes, shops, and parks to explore. Families of all ages can explore San Antonio's many attractions, like the famed Riverwalk or fun entertainment like Madame Tussauds and Ripley's Believe It or Not. It's the perfect place to spend an afternoon walking around, learning about history, and enjoying the sunny Texas weather.
Whether you're a Texas native or on an epic Southwest road trip itinerary, the Alamo is a must-see destination. You'll leave with a deeper appreciation of Texas history and a newfound respect for the brave men and women who fought for their beliefs.
Walk, shop and eat at the San Antonio River Walk
In the heart of downtown San Antonio, along from the Alamo, is the River Walk. A stretch of the San Antonio river that is lined with walkways and edged with restaurants. It is crossed by arched pedestrian bridges and for $15 you can take a river walk cruise up and down with some commentary.
We stayed at the Marriott River Center Hotel (across the road from the Marriott River Walk Hotel – don't get confused!) for the travel conference I was in town for, near the convention center. The hotel opens right onto the Riverwalk at the shopping mall end, from where you just walk to where your taste buds direct you.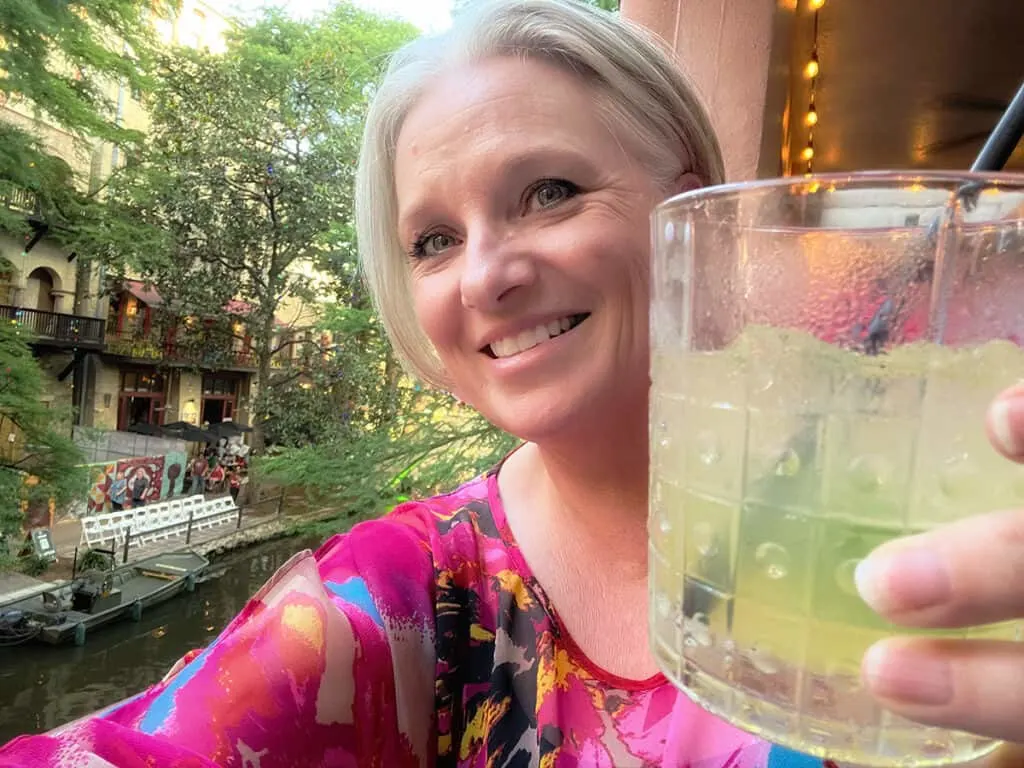 Visit the other Spanish Missions
The Alamo isn't the only walled mission in San Antonio. If you love your Spanish/American history and Davy Crockett and his men like Phil Collins does, then you'll want to jump in an Uber, or take a tour of the other four missions located along a 7.7-mile (12 km) route.
We only had time for one and were told Mission San José was the most interesting one to see. So off we went after our delicious Mexican lunch (see below for the restaurant we found).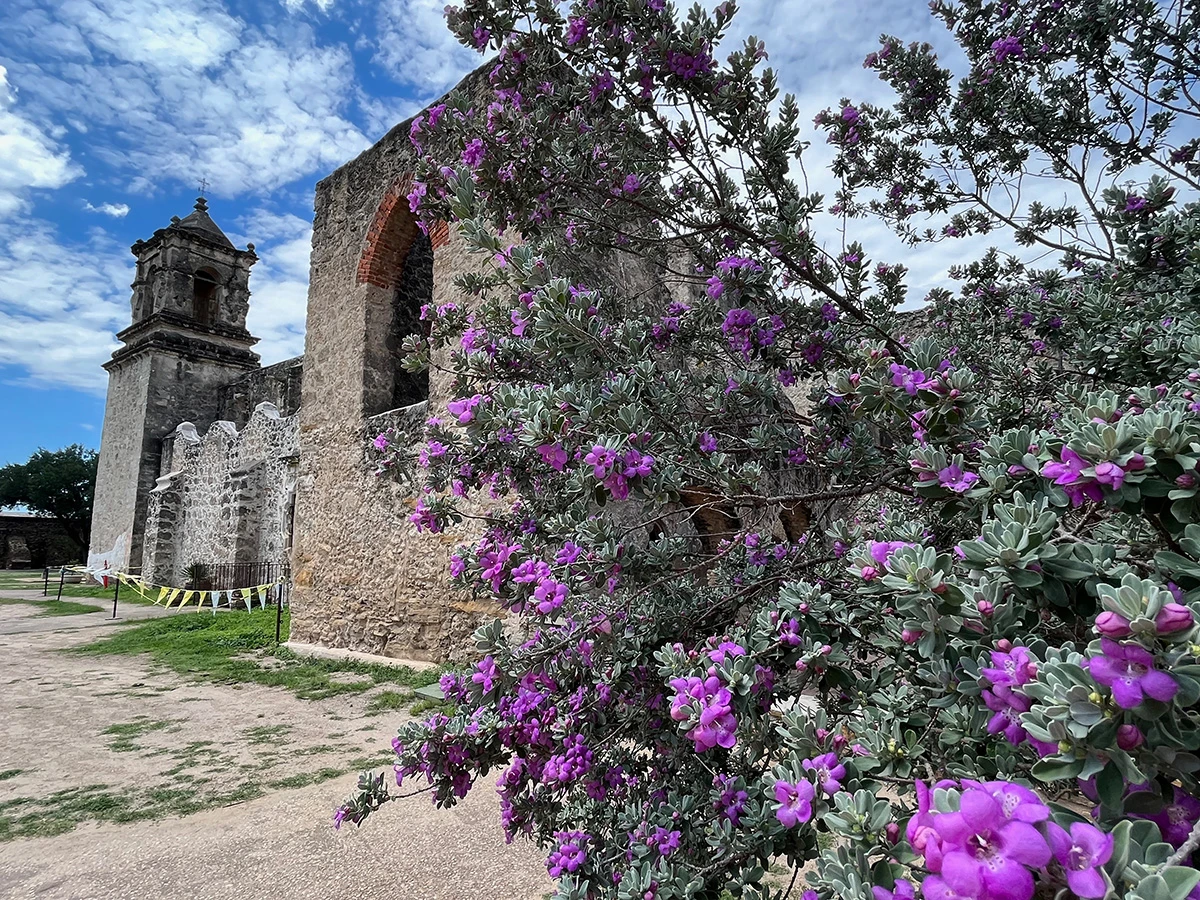 San Antonio's five missions in geographical order are Mission Valero (the Alamo), Mission San José is considered the prettiest thanks to the large church and mosaics still seen on the exterior walls, some 300 years later. Inside it is beautifully preserved and much for the buildings within the fort walls surrounding the mission are also still in tact.
Shop and eat at The Pearl District
This neighborhood is in an historic part of town, having repurposed the former City Brewery site that has been here since 1883, then became the Pearl Brewery – to what it is today, a shopping and dining precinct.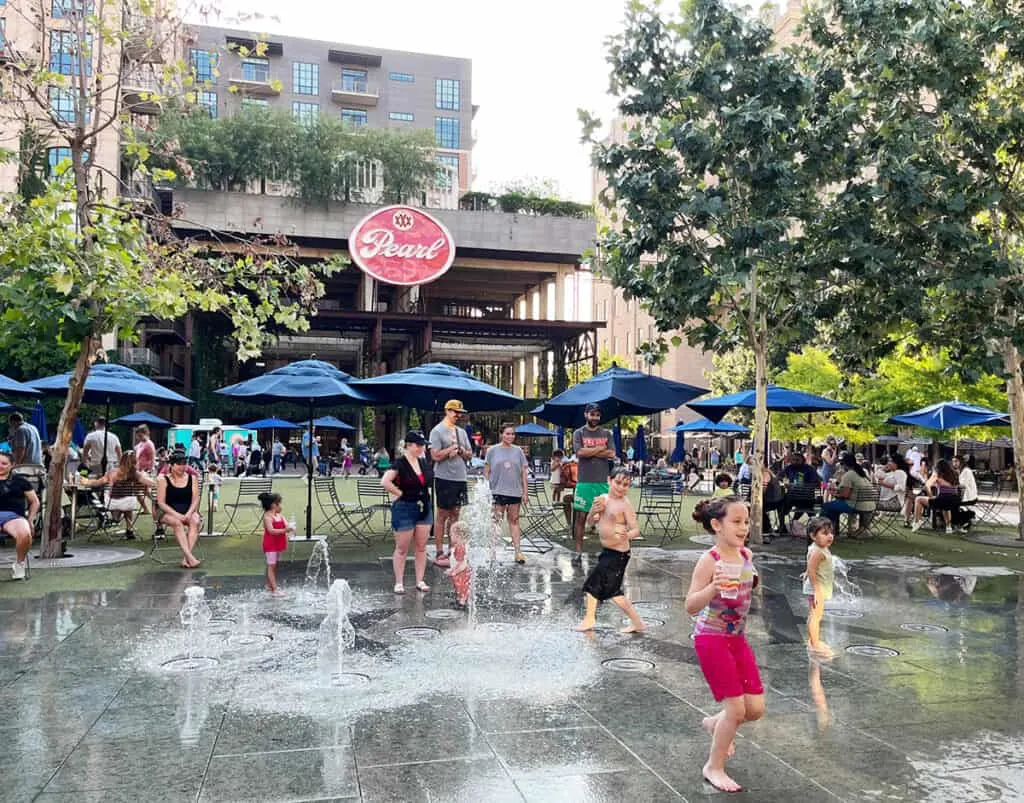 The original historic building is now a hotel, Hotel Emma. It's very rustic and chic and you can enjoy a drink in the lobby bar. If you do, check out the Emma cocktail. The original brewer here was said to have a wife and two mistresses all named Emma. They eventually conspired against him and popped him off. The Emma cocktail is a lethal mix!
To ensure you get a good overview, take a walking food tour of the Pearl and try some unique dishes from leading chefs, while hearing about the location and celebrating the local food scene. The
There is a farmers market here each Saturday and Sunday in pop up tents all around the district.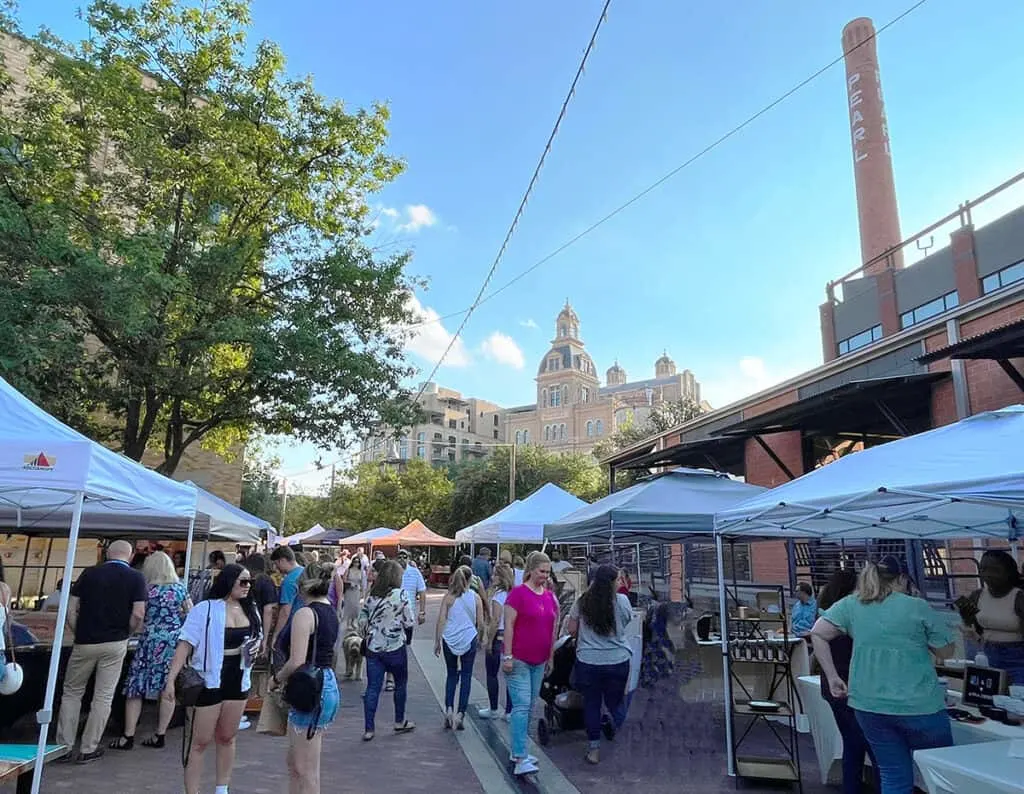 Eat good Mexican food
I love Tex Mex (the Texan version of Mexican food – which is really the American version of Mexican food). We tried a couple of places on the Riverwalk, but there was no love on the plate. I realise you can't make refried beans look on any plate, but it just wasn't great.
But I met the rep for San Antonio Tourism, while I was at the travel conference, and told him of my thoughts re endless tacos and puddles of refried beans. His heart broke a little. But he did understand. Then he told me, I must not leave the city without trying great Tex Mex. Mexican food like his mama makes and his grandmother before her. I was all ears.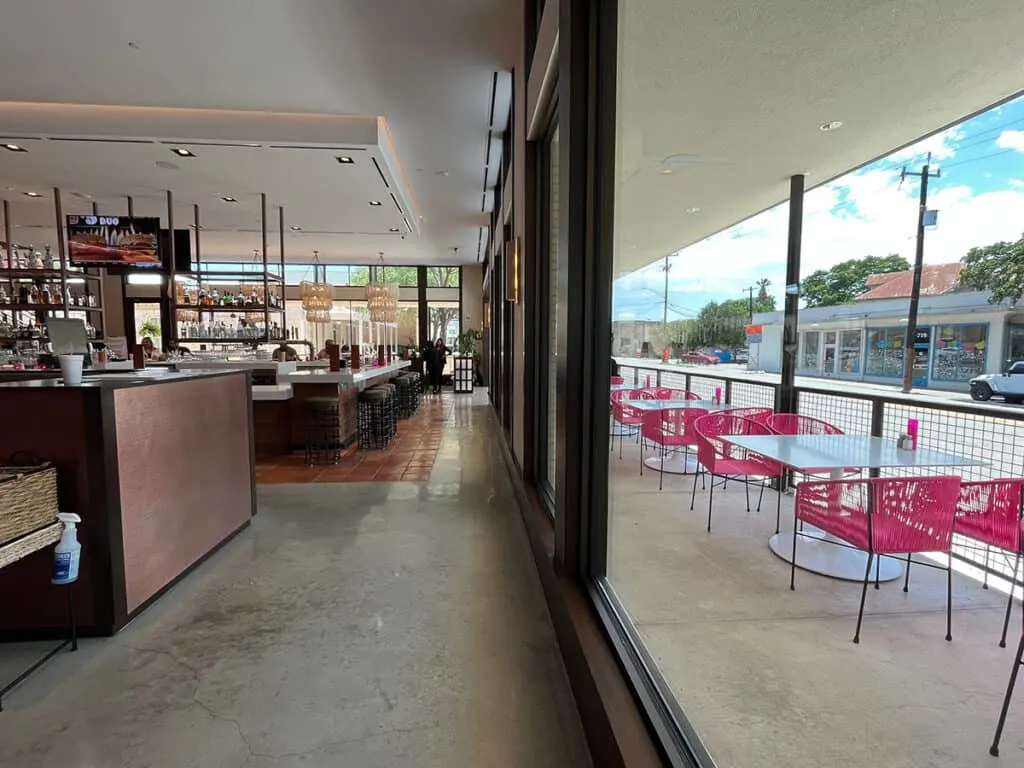 He suggested three restaurants, and I did get my fix! If you love Mexican food like I do, try La Gloria with local chef Johnny Hernandez. It's located at the Pearl. The Pearl is one of the spots I want to tell you about actually, so read on because this is where the locals come – and why you need to too!
He also suggested Casa Hernan also by chef Hernandez, and Rosarios, both in Southtown. And so it was that we found ourselves at Rosarios for delicious Mexican food. You don't find mole in many places, certainly not on the Riverwalk, and as I am a fan of a little chocolate sauce with my chicken, I was thrilled.
Four restaurants to try in San Antonio
I was lucky enough to get onto a food tour and it took us to some very creative restaurants and their very clever and passionate chefs. If you want to try really great food, you won't go wrong at these four restaurants.
Botika Pearl is a Peruvian/Asian restaurant and under the tutelage of chef and owner Geronimo Lopez from Venezuela, we got to try our hand at making ceviche in a private dining area. He had bowls of ingredients for us to make it as we liked, using fresh fish, lime juice, onion, little pumpkin pieces and more. Mine was terrible, but it was a great opportunity to hear about his culinary influences and journey to his very popular restaurant. Address: The Pearl, 303 Pearl Parkway.
Pharm Table is a clever name for this apothecary kitchen. Led by the very passionate chef Elizabeth, we were treated to her food and philosophy of using fresh ingredients to aid the body. She doesn't believe plant based food should be boring – and hers isn't. She regaled us with the benefits of a little tincture of ginger, mint and other ingredients served on a spoon, to begin our meal. She served a warm herbaceous tea to go with our other dishes, and when we left I felt healthy and satiated! Address: 611 S Presa St #106, Southtown (near Rosarios).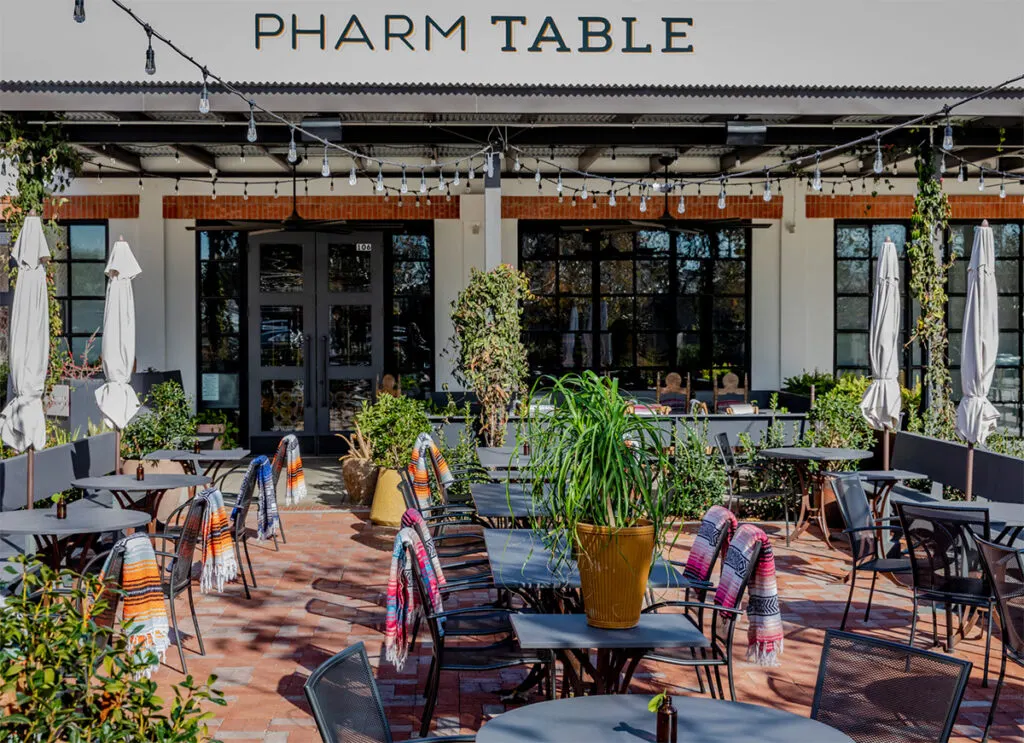 Ming's Thing, in Midtown, is best described as an Asian comfort food restaurant. I loved Ming's pork belly bao bun, but the absolute star for me was her twist on the jalapeño popper in a bao bun. She sizzled up some ham on a hot plate, added jalapeños and shredded cheese, put a lid over it to melt it together while allowing the underside to caramelise, then served it in a bao bun. I'd eat this every week if I could! Address: 914 East Elmira Street.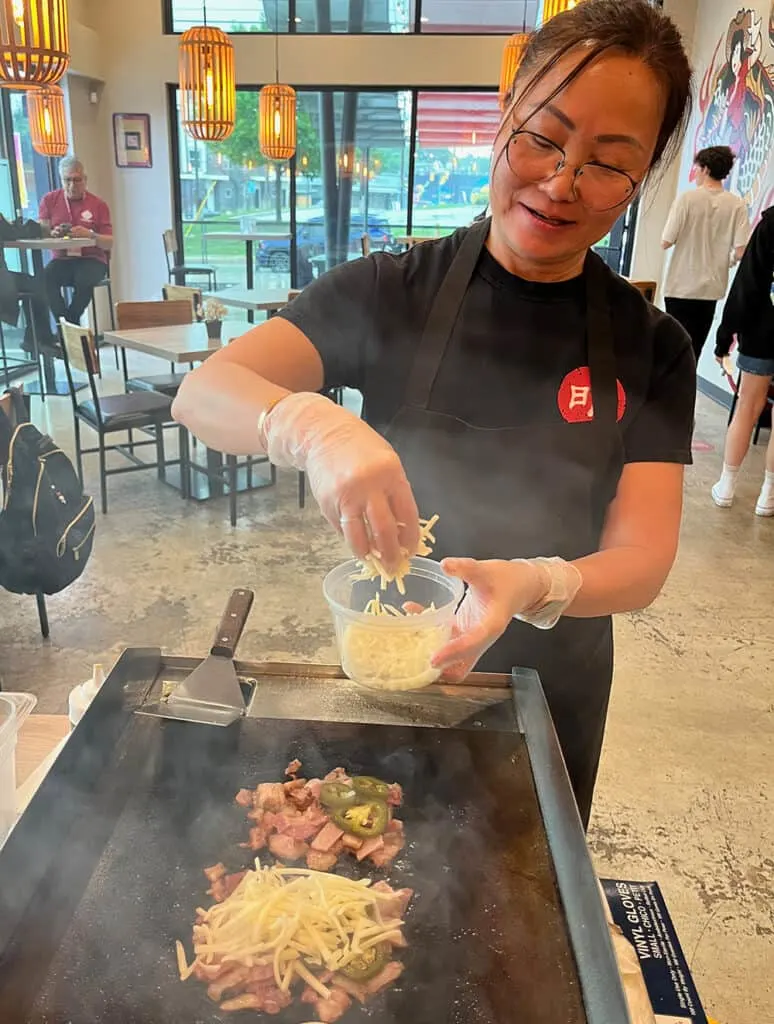 Brasserie Mon Chou Chou is a French restaurant located in the Pearl District. It also describes itself as a comfort food restaurant and it was so busy we sat at the bar to eat. This afforded me great observations of what others had ordered too. I had confit duck, husband had braised beef cheek bourginon. And then we might have had room for dessert (profiteroles and an ice cream sundae). The guy next to me had a burger and I admit to plate envy! Address: The Pearl District.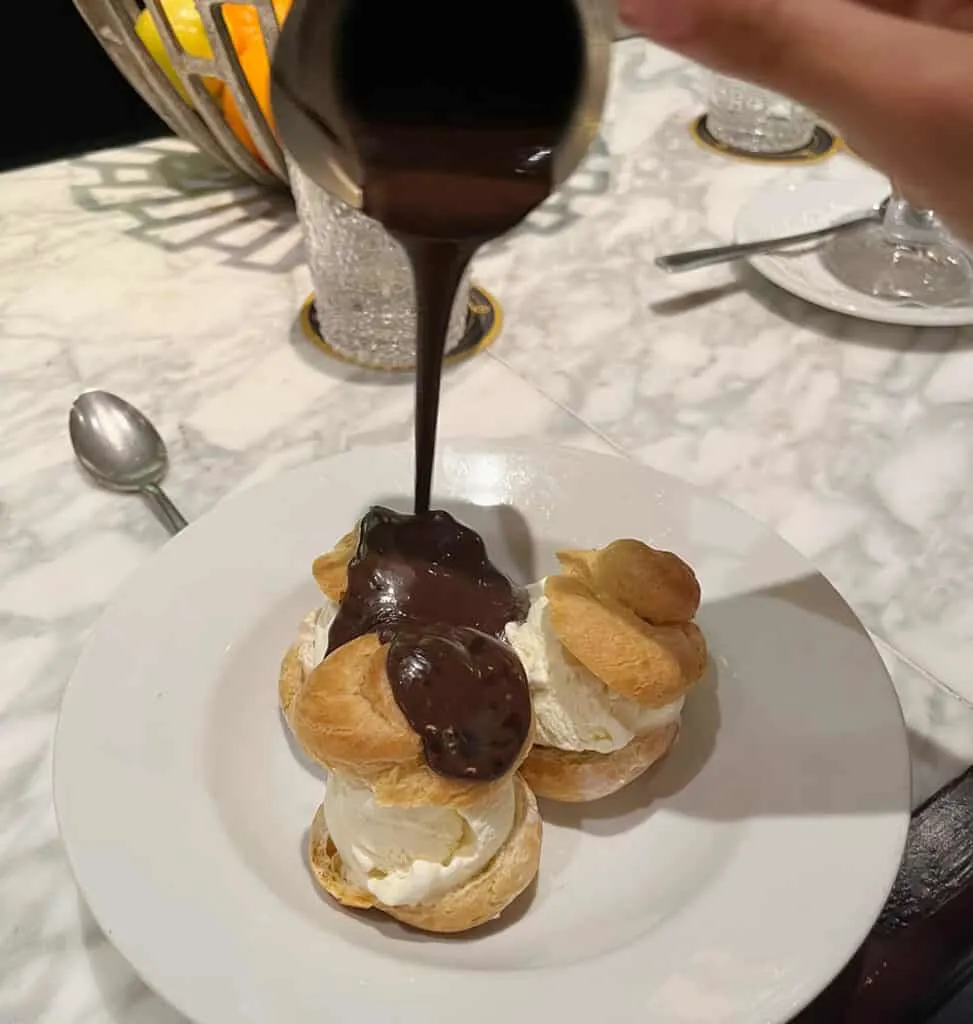 Dine on top of the world!
From Lisa at PlanningAway
Another one of the best things to do in San Antonio is visit the Tower of the Americas. Standing 750 feet the tower is the tallest free-standing building in the United States. In fact, it is taller than the Washington Monument and the Seattle Space Needle.
The Tower of the Americas was built in 1968 for the Hemisfair World's Fair which celebrated the 250th anniversary of San Antonio. It took 18 months to build!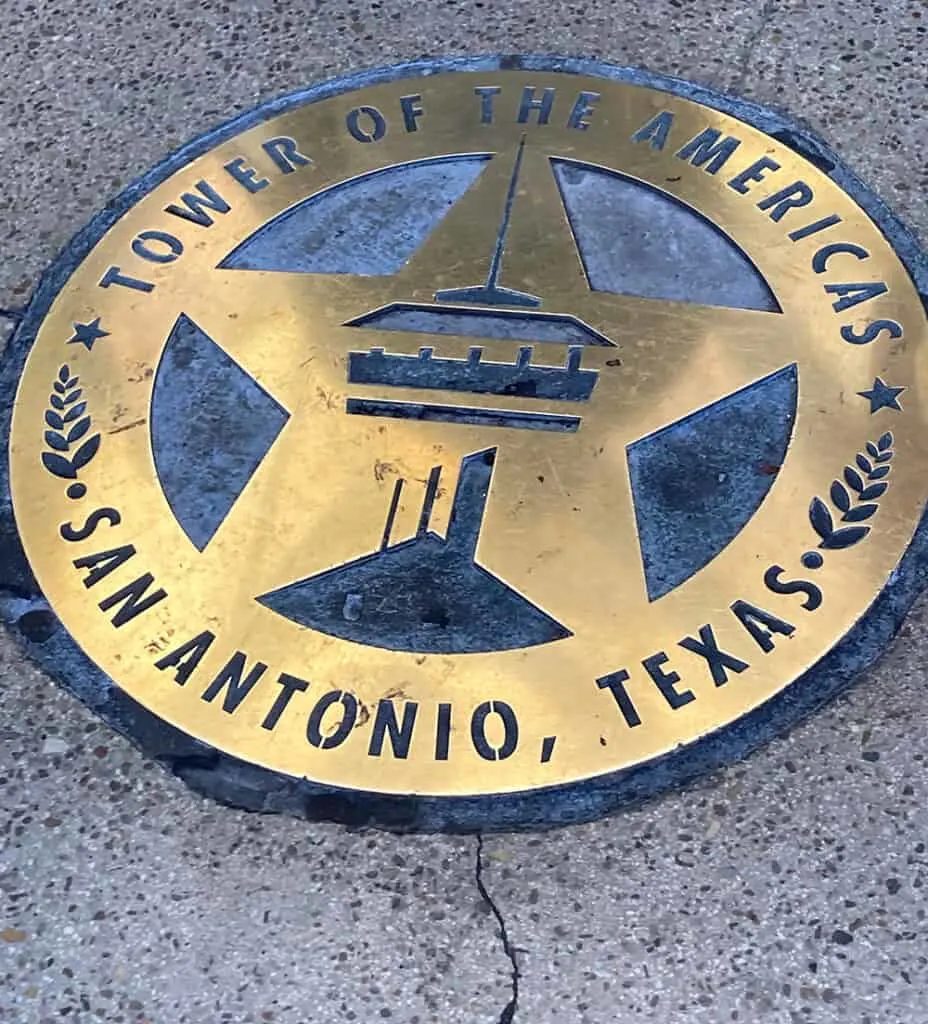 The Tower of the Americas is 952 steps of 60 flights of stairs. Yet there are only three floors. You can go up the elevator to the top. The view is incredible. Once you are at the top you can choose to stay behind a barrier or go out to an open area. You can walk around the tower and feel the wind in your hair while getting an incredible view of the city.  
The Tower of the Americas is mostly known now for its fancy restaurant located at the very top! The Chart House is where you would want to celebrate a special occasion.  They serve top-quality meals such as steak and seafood. The restaurant also rotates with spectacular views of the city. 
It is a fantastic place to visit and a perfect addition to your San Antonio itinerary!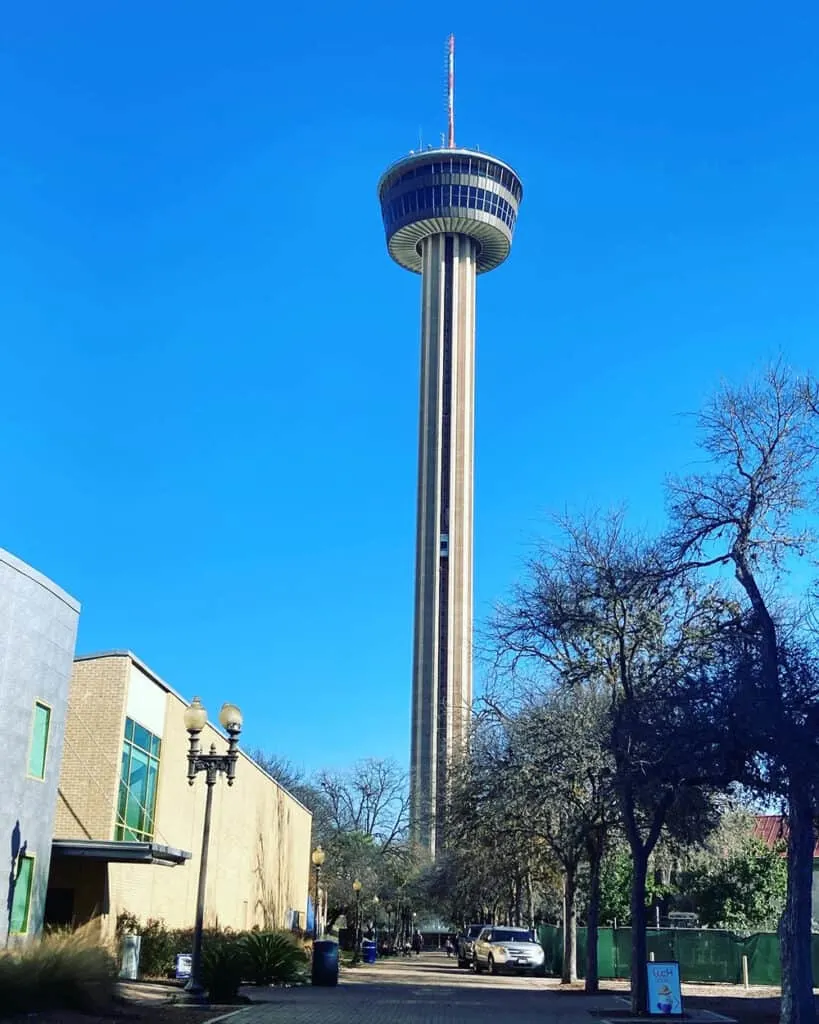 Check out the San Antonio Museum of Art
From Lenore at TheNittyGrittyTravelOT
Art lovers will love the San Antonio Museum of Art which allows you to learn and explore 5,000 years of art history.
What makes this museum a must see are its impressive collections which showcases world-renowned Greek, Egyptian, Latin and Roman art. In addition, there are exhibits that highlight important artwork from different regions all over Asia. A fascinating fact is many believe that the artwork holds connections between the physical and metaphysical world.
There are events you can attend while visiting as well as guided tours which provide a more in depth overview. You can also shop at the gift shop for something memorable to take home. If you'd like to give back, you can donate or become a member as well.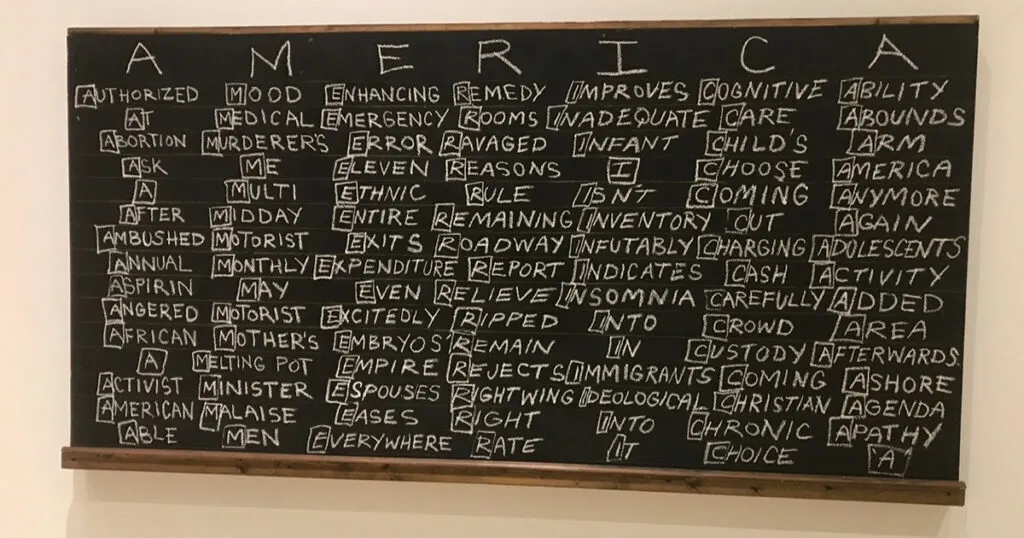 San Antonio Museum of Art is truly breathtaking and even offers the opportunity to dine at The Trattoria restaurant which overlooks the San Antonio River for stunning views. Reservations are encouraged prior to visiting the restaurant.
If you'd like more cool things to do in Texas, check out this awesome winery in the Texas Hill Country. This tour offers a delicious three course meal with wine pairings to match. You won't be disappointed!
Visit the Witte Museum
Rated as San Antonio's top museum, we were lucky enough to attend a special event here and have free reign to wander through and check out the exhibits and the grounds.
It was founded in 1926 and tells the story of Texas from prehistoric times to today. There's a dinosaur gallery, Texas art, cave drawings,
Visit the Japanese Tea Garden
By: Victoria of TexasTravel365
Without a doubt, one of the best things to do in San Antonio is to visit the amazing Japanese Tea Garden, because this 11-acre park provides us with a much-needed respite from the chaos and heat of the city. 
You can take a stroll along one of the many raised wooden boardwalks and enjoy this oasis of greenery with tons of trees, shaded walkways, beautiful flowers, quaint stone bridges, stunning gazebos, idyllic ponds filled with Koi, and a 60-foot tall waterfall.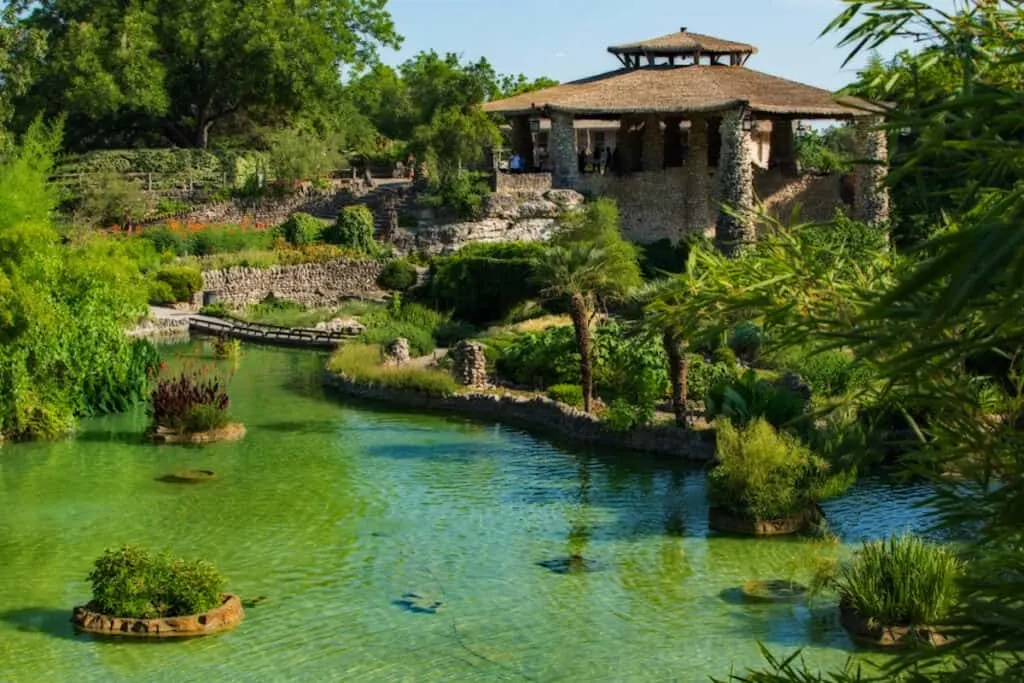 It's a great spot for a mini-photo shoot and a few selfies. However, if you would like to take a professional, you'll need to make a reservation in advance. 
The Japanese tea Garden is free to visit and open daily from dawn until dusk, located in Brackenridge Park. Today, it has become a much loved local attraction that is well worth exploring before checking out some of the best breweries in San Antonio too.
Hike in Phil Hardberger Park
From Anastasia of TravelRealist
Phil Hardberger Park is a scenic park in North Central San Antonio. It is a newer addition to the San Antonio park scene, opened in 2010 and is named after the former city mayor who championed its establishment. 
The park remained a cute neighborhood hidden gem until 2020 when the Land Bridge put this park on the map of the best places to explore in San Antonio.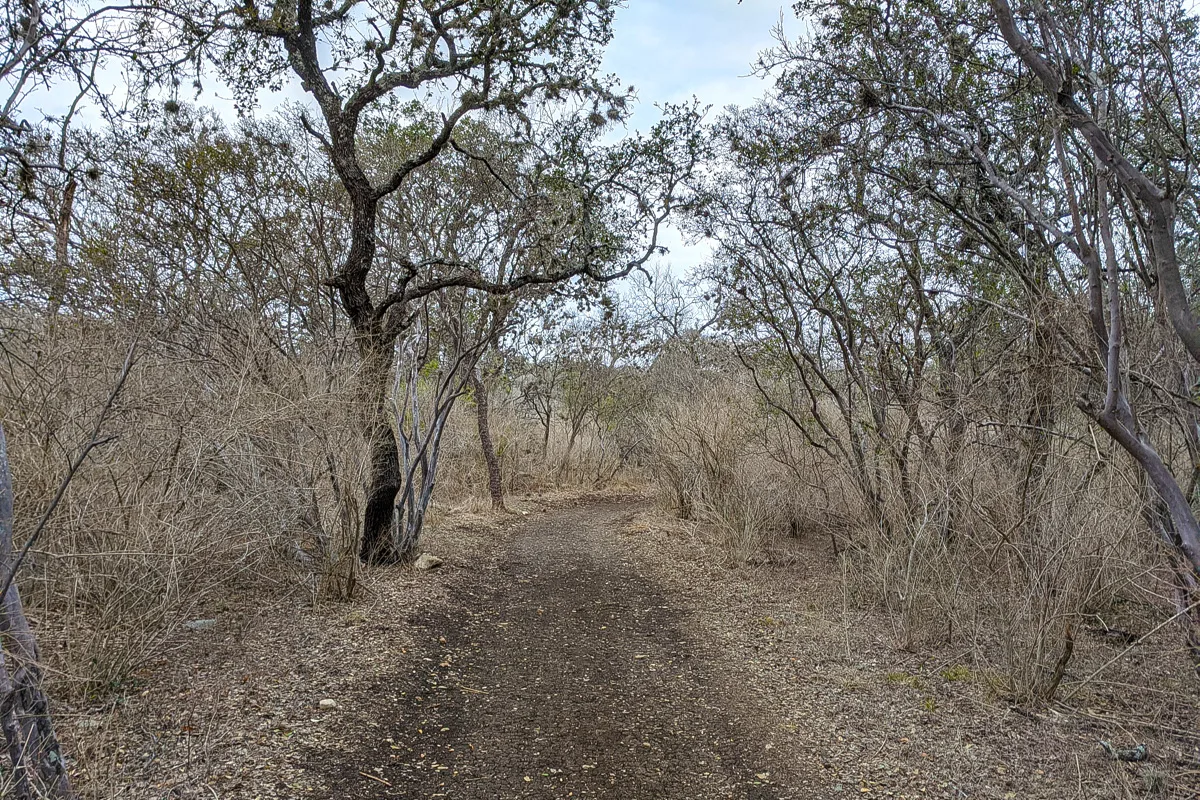 The bridge over the Wurzbach Parkway provides a safe passage between the park's previously disconnected areas to visitors and wildlife. You can spot different wildlife species right on the Land Bridge, from squirrels and armadillos to rabbits and deer.
Outside of wildlife spotting, Phil Hardberger Park is a great destination for a variety of other family friendly activities. Kids will love Phil Hardberger Park. With two playgrounds, basketball courts, and a nature play area, there is plenty of fun to have here.
You can also bring your pets. Dogs must remain on leash except for the two off-leash dog parks.
The park is ideal for beginner hikers. There are 7.5 miles (12 km) of trails and boardwalks. All trails are flat and have plenty of shade – a must-have if you're visiting San Antonio during Texas summer!
The park's trails connect to the Salado Creek Greenway Trail. This hike and bike trail brings you closer to other San Antonio sights in the Downtown area.
For your first visit, park at the Salado Outdoor Classroom near the Blanco Road entrance. Take the easy Geology and Water Loop trails, the shortest way to the Land Bridge. And check out the park's activity calendar if you're interested in a free guided walk.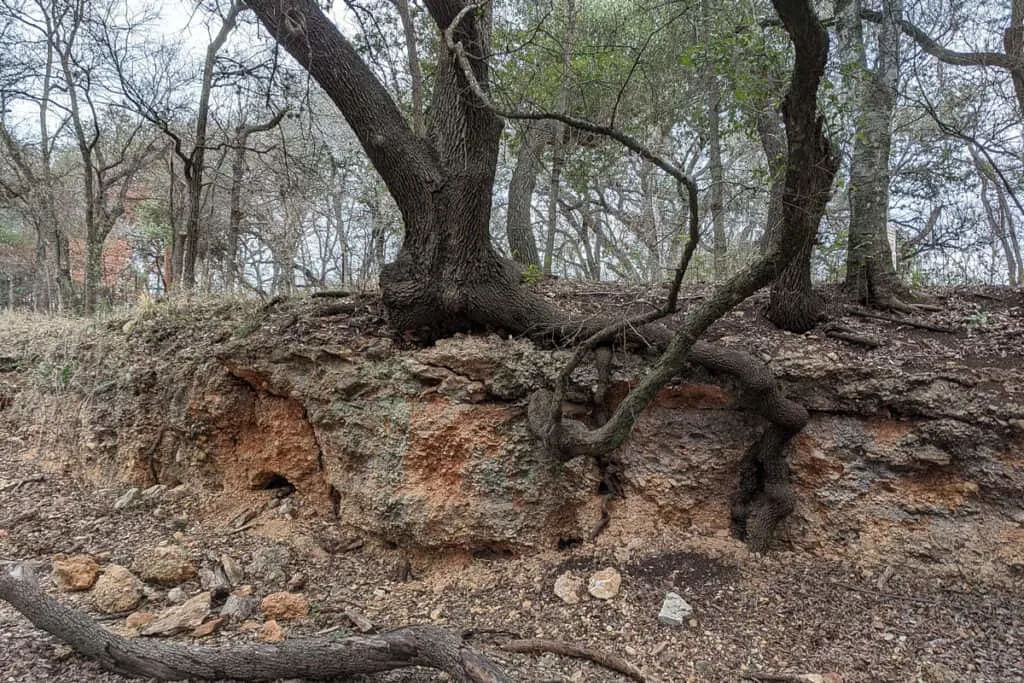 More things to do in San Antonio