Posted on: May 23, 2023, 01:13h. 
Last updated on: May 23, 2023, 01:33h.
A finance director at two Seattle nonprofit organizations embezzled more than $3M during the course of nine years. Some of the money was gambled at casinos and other cash was withdrawn from accounts at gaming properties.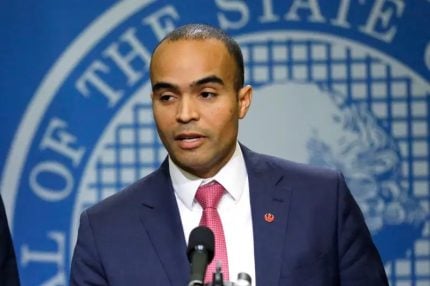 Susana Tantico, 62, of Renton, Wash., allegedly spent other money on trips to Disney World and Las Vegas, as well as on purchases at Nordstrom and Apple retail stores.
Some $2.3M of the money belonged to Country Doctor Community Health Centers, a Washington State healthcare organization. Some $1.6 million of the organization's money was withdrawn from the nonprofit's accounts at gaming properties.
Country Doctor's board members detected accounting irregularities at the organization after Tantico went to work at a different entity, Community Passageways, which is a community safety nonprofit. More than $485K of the organization's cash was gambled at casinos.
Tantico initially claimed the cash withdrawals were spent on youth programs at the gaming properties, Seattle TV station KUOW reported.
Tantico created fake journal entries and fraudulent documents to steal the money between 2011 and 2020, according to the US Attorney's Office located in the Western District of Washington.
"Ms. Tantico was a trusted financial professional who sadly used her skills to steal from organizations serving those most in need of help," Washington State U.S. Attorney Nicholas W Brown said in a statement. "Each time she used the organization's credit card for trips, gambling, or clothing, she knew she was effectively stealing from people who depended on assistance from her employer. Then, she used her access to the organization ledgers to cover up the theft. The true victims are the clients who should have been served with the funds she stole."
Two Counts of Wire Fraud
The thefts were investigated over 18 months by the FBI before evidence was presented to federal prosecutors.
Last week, Tantico pleaded guilty to two counts of wire fraud before federal magistrate judge Kate Vaughan.
Tantico could have faced up to 20 years in prison for each fraud charge and a $250K fine, but under a plea bargain, she will face no more than 41 months, KUOW reported.
Gambling Addiction
Tantico will be sentenced on August 15 by US District Judge James L. Robart. She must also undergo treatment for gambling addiction, stop her gambling activities, restrict her travel, and must let any future employers know about the guilty plea, according to KUOW.
Tantico will forfeit property or assets from the embezzlement plots and make restitution to the two nonprofits. Both organizations will implement financial controls to reduce any risk of future embezzlement.