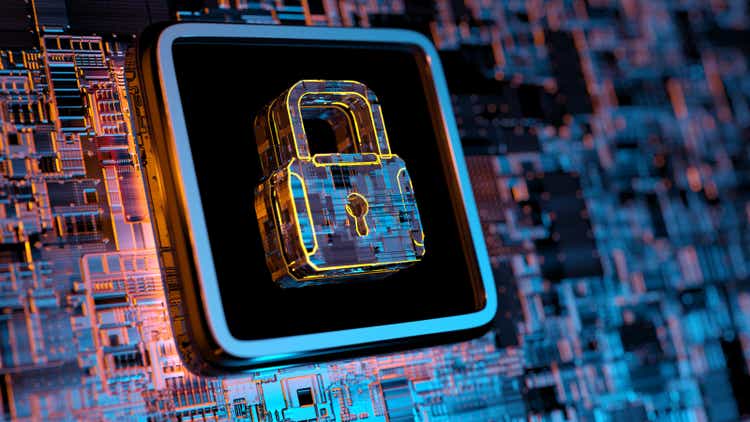 Check Point Software (NASDAQ:CHKP) shares rose in early trading on Tuesday as investment firm Stifel started coverage on the Israeli-based cybersecurity firm with a hold rating.
Analyst Adam Borg, who also put a per-share price target of $130 on the stock, noted that while the company has a portfolio of "high-quality" assets, it has underinvested in sales and marketing in recent years, resulting in lower growth rates but an industry leading operating margin.
As such, the company is working on boosting growth and investing "aggressively" in sales and marketing and R&D.
"Net/net, we believe Check Point has a number of drivers to sustain mid-to-high single-digit top-line growth along with industry-leading margins, and think valuation largely reflects these dynamics," Borg wrote in an investor note.
Delving deeper, Borg noted that Check Point's (CHKP) portfolio of products, including its Quantum network security offering, CloudGuard cloud security, Harmony user security and Horizon security operations are all largely organic offerings as it works to combat a "changing threat landscape."
Despite that, its positioning in the U.S. is weaker than Palo Alto Networks (PANW) and Fortinet (FTNT), but the company has worked to close the gap, including hiring a U.S.-based Chief Commercial Officer (now President) and setting "ambitious" goals to boost sales and marketing headcount relative to historical norms.
"While shares trade at a discount to peers Palo Alto and Fortinet, we think the discount is warranted until we get more confidence that Check Point can sustainably accelerate revenue growth into the double-digit range," Borg added.
Check Point Software (CHKP) reported first-quarter results earlier this month that failed to impress investors.
More on Check Point Software