Squawk bots: Can generative AI lead us to understanding animals? Google Cloud. By Betteridge's Law, no.
Repos Rising Again As Subprime Auto Loans Put Owners Way Behind The Drive
America's Industrial Transition Apricitas Economics
Climate
Rewilding the planet Nature

War and subsidies have turbocharged the green transition Economist
#COVID19
Non-pharmaceutical interventions:

Changes in the Incidence of Invasive Bacterial Disease During the COVID-19 Pandemic in the United States, 2014–2020 The Journal of Infectious Diseases. From the Abstract: "[Nonpharmaceutical interventions (NPIs)] likely contributed to the decline in IBD incidence in the United States in 2020; observed declines were unlikely to be driven by reductions in testing."

An estimate of pediatric lives saved due to non-pharmacologic interventions during the early COVID-19 pandemic (preprint) medRxiv. From the Main section: "Historical data also show that external deaths in [children ages >1 year] typically increase in the summer. The present data show that unlike medical deaths, the typical seasonal trends in external mortality were not disrupted by pandemic-related behavioral changes…but were nonetheless statistically higher than expected. This natural experiment indicates that pandemic interventions likely averted thousands of pediatric deaths due to medical causes, most notably during the first full winter (2021), when interventions were most intense across the nation and the virus had not yet reached all parts of the country. In that winter of 2021, the usual seasonal increase in medical causes of childhood mortality was effectively eliminated."

* * *

Long-Term Adverse Effects of Mild COVID-19 Disease on Arterial Stiffness, and Systemic and Central Hemodynamics: A Pre-Post Study Journal of Clinical Medicine. From the Abstract: "COVID-19-associated vascular disease complications are primarily associated with endothelial dysfunction; however, the consequences of disease on vascular structure and function, particularly in the long term (>7 weeks post-infection), remain unexplored. Individual pre- and post-infection changes in arterial stiffness as well as central and systemic hemodynamic parameters were measured in patients diagnosed with COVID-19…. The results point toward the existence of a widespread and long-lasting pathological process in the vasculature following COVID-19 disease, with heterogeneous individual responses, some of which may be triggered by an autoimmune response to COVID-19." Note "mild," twice.

Covid Omicron Variant: 'Rats had a hand in creating longest-running Omicron variant' Times of India. Hmm.

* * *

Turkey's Erdogan cancels election rallies for health reasons and Mexican president says he blacked out due to COVID-19, now OK Reuters. As I asked: "What happens when 20% of the ruling class loses substantial cognitive function?"

* * *

What lessons have we learned from the COVID pandemic? NPR. Zelikow PR blitz. Zelikow: "And this book really is kind of a revelation about, how do we restore a reputation for competence and problem solving?" #CovidIsAirborne, so start cleaning indoor air. (When I get the book, I will also look for one word of thanks and praise for people who implemented NPIs, especially masks. The words Biden has never given, not once. That would help, too.)

Review: 'I Know Who Caused COVID-19′: Pandemics and Xenophobia MR Online
China?
Covid-19 cases are rising in China but economic impact seen as 'limited' South China Morning Post. "Until it started rising again this month, the percentage of people testing positive for the virus had steadily fallen from a peak of 29.2 per cent on December 25." 29.2%? Official figures? That's a lot.

China, Greece explore potential to boost cooperation on shipping, trade Hellenic Shipping News. Speculating freely: Since China owns Piraeus, why not Odessa next?

China's Dominance Over U.S. Solar Market Grows Despite Efforts to Stem It WSJ
Taiwan drills to focus on piercing blockade, get 'Five Eyes' intelligence link Channel News Asia
The Koreas
US, South Korea sign deal to deter nuclear attacks from North Korea Anadolu Agency

Parking missile subs in South Korea creates multiple risk scenarios (press release) NewsWise
Syraqistan
Iran court orders US, Obama to pay $313m for 'terrorist' attacks Al Jazeera

For the 'Flower Men' of Saudi Arabia, A Handcrafted Tradition Heralds Beauty and Health Colossal
Dear Old Blighty
Starmer's goal is to be nastier than the Nasty Party Jonathon Cook

The wellbeing economy: Can it really work? Holyrood

Scattering Gaggle London Review of Books. On the Spanish Armada.
New Not-So-Cold War
Ukraine's coming counter-offensive may shape its future—and Europe's The Economist. "Ukraine may never have a better chance than this."

Ukraine is in "good position" for counter-offensive – Supreme Allied Commander Europe Ukrainska Pravdaa

* * *

The West should supply Ukraine with F-16s The Economist

DOD Digs In: F-16s Not a Priority for Ukraine, Despite Russian Airpower Air and Space Forces

* * *

Snap Insight: Xi-Zelenskyy phone call could trigger real effort towards ending Ukraine war Channel News Asia

Time for Biden to come clean on Ukraine Quincy Institute for Responsible Statecraft

How to End the War in Ukraine Boston Review. Key sentence: "The United States and its allies could make an open-ended commitment to continue training Ukraine's army and provide it weaponry so that it possesses the military wherewithal for deterrence and, failing that, self-defense." Give credit, Ukrainians, especially the Nazis, are massive trier\s. So in ten years, they give it another go. Why would Russia accept this?

Russia can fund war in Ukraine for another year despite sanctions, leaked document says WaPo
Biden Administration
One Neat Trick to Raise the Debt Limit Bloomberg
Big Tech Blocked: Microsoft Stopped from Taking Over Gaming Matt Stoller, BIG
Republican Funhouse
No, You Are The Baffler
The Supremes
Supreme Court draws fire for ethics inaction NBC

Urgent: The Roberts Court Hogeland's Bad History (RK).
B-a-a-a-d Banks
First Republic shares sink again, down nearly 60% in week AP
Welcome to a new, humbler private-equity industry The Economist
Spook Country
The Russiagate Playbook: ex-CIA chief admits interference in two straight elections (excerpt) Aaron Maté. The deck: "Former CIA deputy director Mike Morell admits that the Biden campaign triggered the false claim that the Hunter laptop story was 'Russian disinformation.'"

Now They're Trying Censor Your Text Messages Michael Shellenberger, Public. The deck: "The Censorship Industrial Complex wants to censor 'problematic content' on WhatsApp, Signal, Telegram, and other encrypted text messaging apps."
Digital Watch
Dating apps suck, so I let a chatbot flirt with strangers for me. Things got weird fast LA Times. Hard to see how the quantity of bullshit in dating apps could possibly be increased, but perhaps readers can experiment… .

Walmart Is Using AI to Negotiate the Best Price With Some Vendors Bloomberg
The Bezzle
Using crypto for crime is not a bug — it's an industry feature FT

KPMG fined £1mn over 'rudimentary' failures in TheWorks audit FT
Class Warfare
The Quest for Longevity Is Already Over Wired. "[Jay Olshansky, an epidemiologist at the University of Illinois at Chicago], says that the quest for longevity in the developed world is mostly already over. We already live exceptionally long lives, he points out." Sure, but what about Third World countries, where life expectancy is decreasing?
Public records are my passion. They can be yours too. Brutal South
Antidote du jour (via):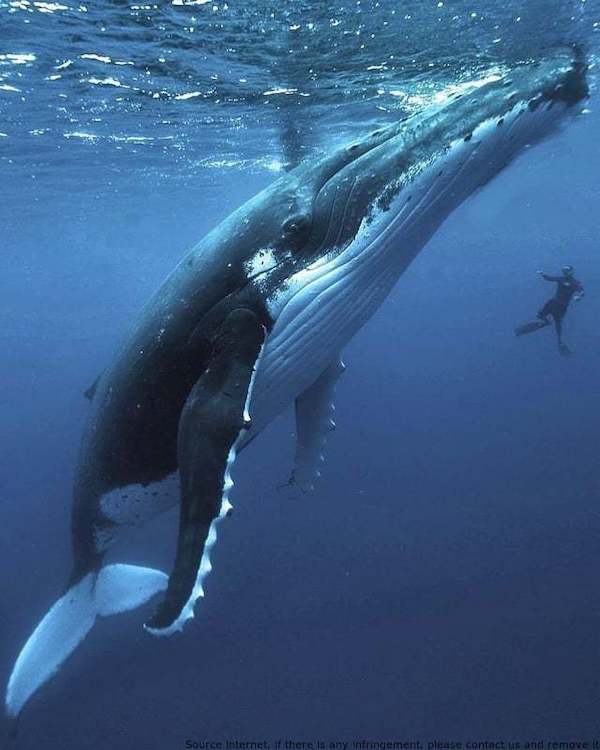 See yesterday's Links and Antidote du Jour here.