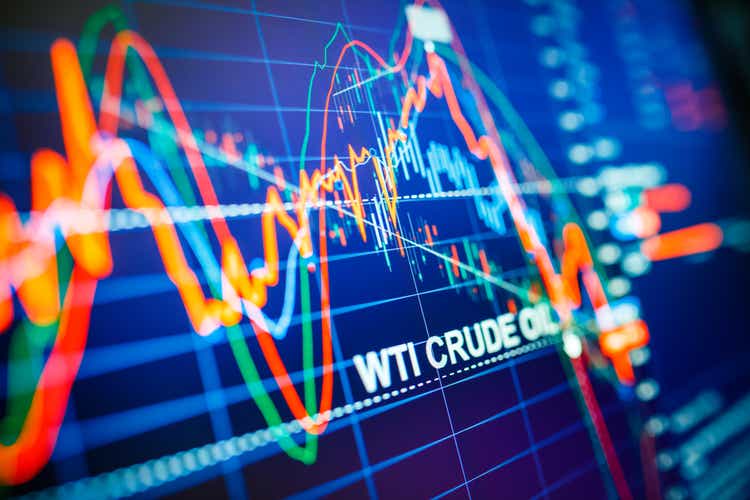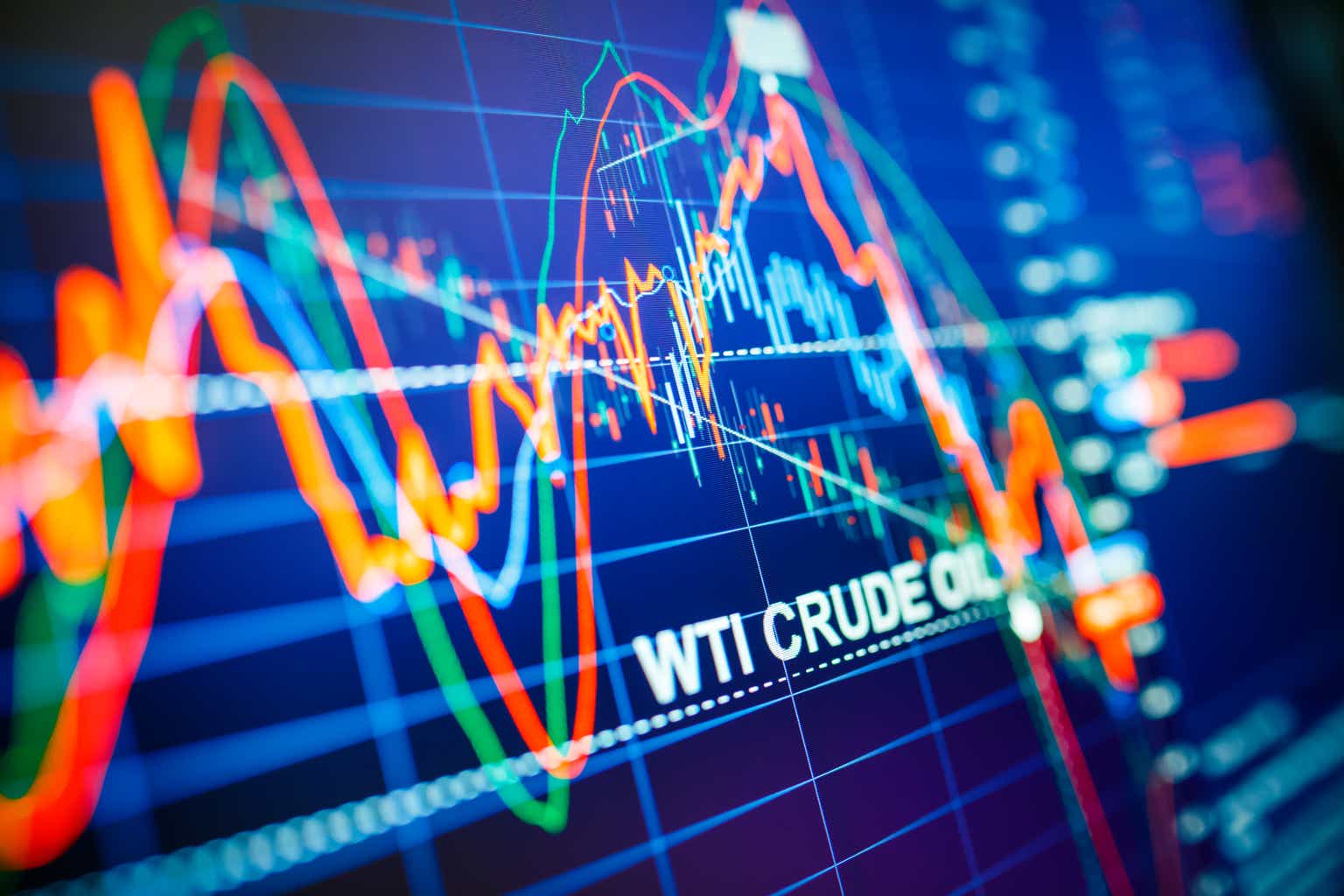 Oil futures settled lower Friday but bounced more than 3% for the week, lifted by hopes the U.S. Federal Reserve has reached the end of its tightening cycle.
But crude oil remains on track for its steepest Q1 drop since 2020, weighed by worries over a potential U.S. recession, continued strong Russian oil flows despite Western sanctions, and strikes at refineries in France.
The oil market's biggest risk is tighter credit, which could constrict global oil demand, SPI Asset Management's Stephen Innes said.
Front-month Nymex crude (CL1:COM) for May delivery closed +3.5% to $69.26/bbl this week, and Brent crude (CO1:COM) for May delivery settled +2.7% to $74.99/bbl, both snapping two-week losing streaks.
U.S. natural gas (NG1:COM) fell for a third straight week, with the front-month April Nymex contract closing -5.2% to $2.216/MMBtu.
ETFs: (NYSEARCA:USO), (BNO), (UCO), (DBO), (SCO), (USL), (DRIP), (GUSH), (USOI), (NRGU), (NYSEARCA:UNG), (UGAZF), (BOIL), (KOLD), (UNL), (FCG)
The Freeport LNG export plant is ramping up, on track to pull in ~1.6B cf/day of gas Friday, but Reuters reported Friday that the plant may cancel some cargoes because of problems with one of its three liquefaction trains and could take longer than expected to return to full service.
Energy ranked second in this week S&P sector standings, with the Energy Select Sector SPDR ETF (NYSEARCA:XLE) +1.2%.
Top 10 gainers in energy and natural resources during the past 5 days: (CRT) +22.6%, (ATLX) +19.2%, (MVO) +18.8%, (TALO) +17.2%, (VOC) +14.9%, (DFLI) +14.4%, (EPSN) +13%, (RNW) +11.4%, (VOXR) +11.4%, (WTTR) +11.2%.
Top 5 decliners in energy and natural resources during the past 5 days: (VIA) -35.2%, (ACDC) -23.1%, (VGAS) -17.4%, (UEC) -17%, (OPAL) -14.2%.
Source: Barchart.com