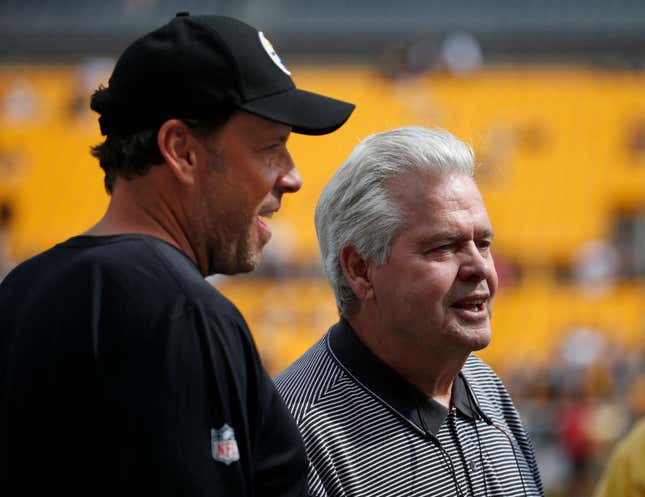 Former NFL player and scout Dick Haley died Friday. He was 85.
"We lost an amazing football mind and a better man with the passing of Dick Haley," Steelers President Art Rooney II said. "He was a valuable part of this franchise for 23 years, the first 4 of those as a player and the final 19 as a member of the Player Personnel Department.
"Dick played an instrumental role in our unprecedented success in the 1970s during the second part of his career," added Rooney. "He developed a unique eye for talent, and he ultimately helped identify and draft many of the players that allowed us to win four Super Bowls during that decade. My condolences go out to the entire Haley family during this difficult time."
Haley was drafted in the ninth round of the 1959 NFL Draft. He played cornerback for Washington, Minnesota, and Pittsburgh. Haley recorded 14 interceptions and scored two TDs.
During his tenure as the Steelers' director of player personnel — from 1971 to 1990 — Pittsburgh won four Super Bowls (IX, X, XIII, and XIV). Haley is in the franchise's Hall of Fame.
His son, Todd, was a longtime NFL coach.