Thursday night's playoff rematch between the Boston Celtics and Brooklyn Nets will be like many big-time NBA regular-season matchups — incomplete.
Kevin Durant is currently out with an MCL sprain, and Jaylen Brown is listed as questionable after suffering an adductor injury during the Celtics' Wednesday night victory against the New Orleans Pelicans.
The game will still have Kyrie Irving and Jayson Tatum — barring any last-minute changes — but a player who will be worth watching just as much as the stars is rising star Nic Claxton.
He is currently playing the best basketball of his four-season career. Claxton is currently averaging 11.9 points per game and 8.3 rebounds, while also leading the NBA in blocked shots per game (2.6) and field goal percentage (73.8).
Of all the concerns that the Nets had off the court at the beginning of the season, their basketball weakness was considered to be size and defense. The Nets let one of their best defenders — Bruce Brown — walk in free agency. With Durant aging, and an undersized backcourt, it was reasonable to assume that unless Ben Simmons could guard every position at the same time, the Nets would have a below average NBA defense.
G/O Media may get a commission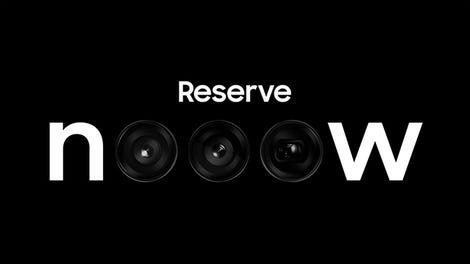 Up to $100 credit
Samsung Reserve
Reserve the next gen Samsung device
All you need to do is sign up with your email and boom: credit for your preorder on a new Samsung device.
For those who were dubious on the Nets' defense prior to the start of this season, they forgot about Claxton. During last season's embarrassing first-round performance that resulted in the Nets getting swept by Celtcs, Claxton and a handful of other role players helped keep those games close. He didn't start in the series, but still played 24.5 minutes per game. When he was on the floor the Nets' defensive rating improved by 9.4 points per 100 possessions.
That series was merely a glimpse of Claxton's versatile defensive arsenal. He is now their starting center and excellent in the paint. Of players who have six or more shots attempted against 6 feet or less from the rim against them per game, only Jaren Jackson Jr. is holding opponents to a lower field-goal percentage.
Claxton is also great on the perimeter. The Nets switch everything on defense, and one reason they are successful in doing so is Claxton's ability to guard perimeter players. A team that sometimes has Irving, Seth Curry, and Joe Harris on the floor at the same time is currently eighth in defensive rating. That doesn't happen without long players who can switch. The Nets have several, and their best might be Claxton.
His biggest weakness is his free throw shooting. Claxton shot 60-plus percent from the line each of the last two months of the previous regular season, so there was hope that he was improving. This season he is shooting 45.9 percent from the free-throw line. That gives the Nets two key contributors in him and Ben Simmons who shoot under 50 percent from the charity stripe.
It hasn't sunk the offense yet. The Nets still have the third-best offensive rating in the league. Even though Claxton is a poor NBA free-throw shooter, he is still averaging a career-high in points per game. Sure he can catch the lob, but his entire low-post game is significantly better than it was last season, which is why he is leading the league in field-goal percentage. In 2021-22 he made 14.3 percent of his attempts from 5 to 9 feet away from the rim. This season, he is converting at 45.4 percent from that distance.
Without Durant for a few weeks, it will be a struggle for the Nets to continue their recent surge up the Eastern Conference standings. However, with Claxton playing like a Most Improved Player candidate, the Nets know that if they are healthy when the postseason arrives, they have as good a chance as any team in the East to make the NBA Finals.