Posted on: August 17, 2022, 08:23h. 
Last updated on: August 17, 2022, 09:44h.
For many months, the Borgata, Hard Rock, and Ocean casinos in Atlantic City have been the market's leaders. But with COVID-19's darkest and most restrictive days seemingly behind the nation, the three casinos have only increased their dominance in the New Jersey beach town.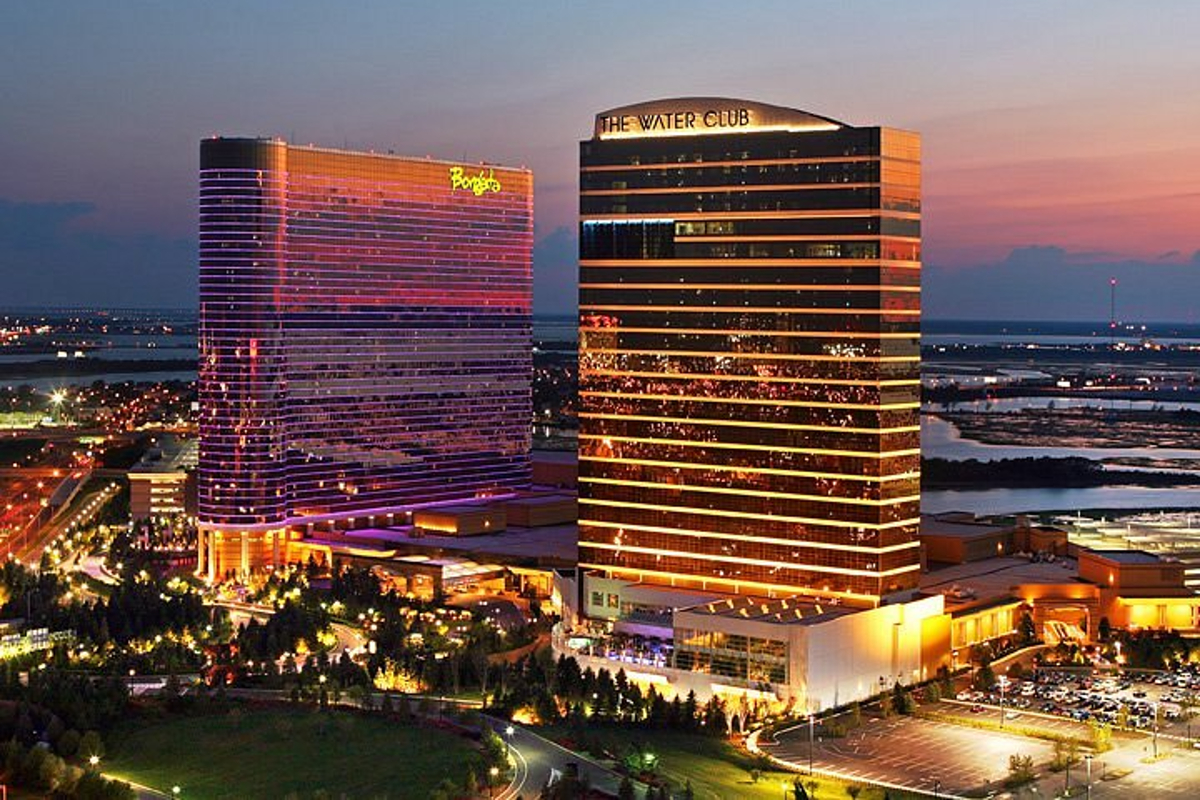 Numbers released yesterday from the New Jersey Division of Gaming Enforcement (DGE) reveal that the three properties are continuing to increase their grip on the Atlantic City gaming industry.
Four Casinos Struggle
Brick-and-mortar gross gaming revenue (GGR) at the nine casinos in July totaled just shy of $299 million. That is an 8% improvement on July 2021, and 7.9% better than pre-pandemic July 2019.
Last month was the best July for Atlantic City casinos in more than a decade. Slot machines accounted for more than $215.8 million — up 5.5% year-over-year — while table games accounted for $83.1 million. Tables won 15% more money than they did in July 2021.
While the headlines read well for Atlantic City's gaming industry — GGR up 8% in July 2022 — there is much more to the story. If it weren't for Borgata, Hard Rock, and Ocean, the industry picture would be far from cheery.
Borgata continues to rule Atlantic City, the MGM Resorts-operated property winning more than $76.7 million last month on its physical gaming floor. The Marina District casino won 20% more money from gamblers year-over-year.
Hard Rock won almost $52.9 million — up about 11%. Ocean made the biggest gain, as the north Boardwalk casino won $40.3 million, 33% better than the previous July.
Combined, the three casinos won approximately $169.9 million — or about 57% of the market's land-based July win.
Four other casinos reported year-over-year GGR declines. Tropicana won $28 million, down 5.5%, Harrah's $26.4 million, down 9%, Caesars $25.1 million, down 3.3%, and Golden Nugget $14.5 million, a loss of nearly 7%.
Bally's experienced a 3.5% increase in GGR to $16.8 million. Bally's faced an easy comparison, as the casino was amid a substantial renovation in July 2021 and was not operating at full capacity.
The July GGR report shows that the three leaders are extending their control.
In full-year 2021, Borgata, Hard Rock, and Ocean combined to win about $1.34 billion. Atlantic City's nine casinos won $2.55 billion, meaning the three leaders accounted for 52.5% of the land-based win.
Through seven months of 2022, the three leaders account for more than 56% of the brick-and-mortar income.
Industry Continues Growth
Paired with iGaming and sports betting, New Jersey's gaming industry — the second-richest in the country behind Nevada — continues to enlarge. Online casinos won $136.7 million — up 15% — while oddsmakers kept $45 million of the bets wagered.
July GGR from all verticals, including online poker, totaled nearly $480.7 million. That's a 6.7% premium on July 2021.
Though July was a miss for four casinos, New Jersey Casino Control Commission Chair James Plousis pointed to the fact that all nine casinos have fared better in 2022 than 2021 through July.
Casino win reached its highest level for the month of July in a decade, reflecting the strength of Atlantic City as a gaming and leisure destination. Year-to-date, every casino hotel has surpassed its casino win, internet gaming win, and total gaming revenue compared to the same period last year," Plousis summarized.
"This summer, more than ever before, I've witnessed first-hand how hard the casino hotels and their dedicated employees have been working to provide exciting and memorable experiences for their guests," the CCC chair added.